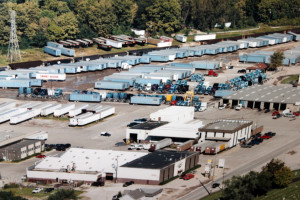 Founded in 1929 by Ed and Edna Carter, Carter Truck Lines, Inc. has grown from one truck that was operating out of Ed's home, to a successful trucking company that has since been sold.
 Currently, we are a 39 acre complex with a 63 door warehouse, a 20 door terminal and are dedicated to providing trucking companies with the resources they need to grow and succeed. We're excited to offer our facilities to help you be a success.

To learn how Carter Truck Lines, Inc. can help your trucking company, please contact us today at (317) 783-3311. We look forward to hearing from you soon!